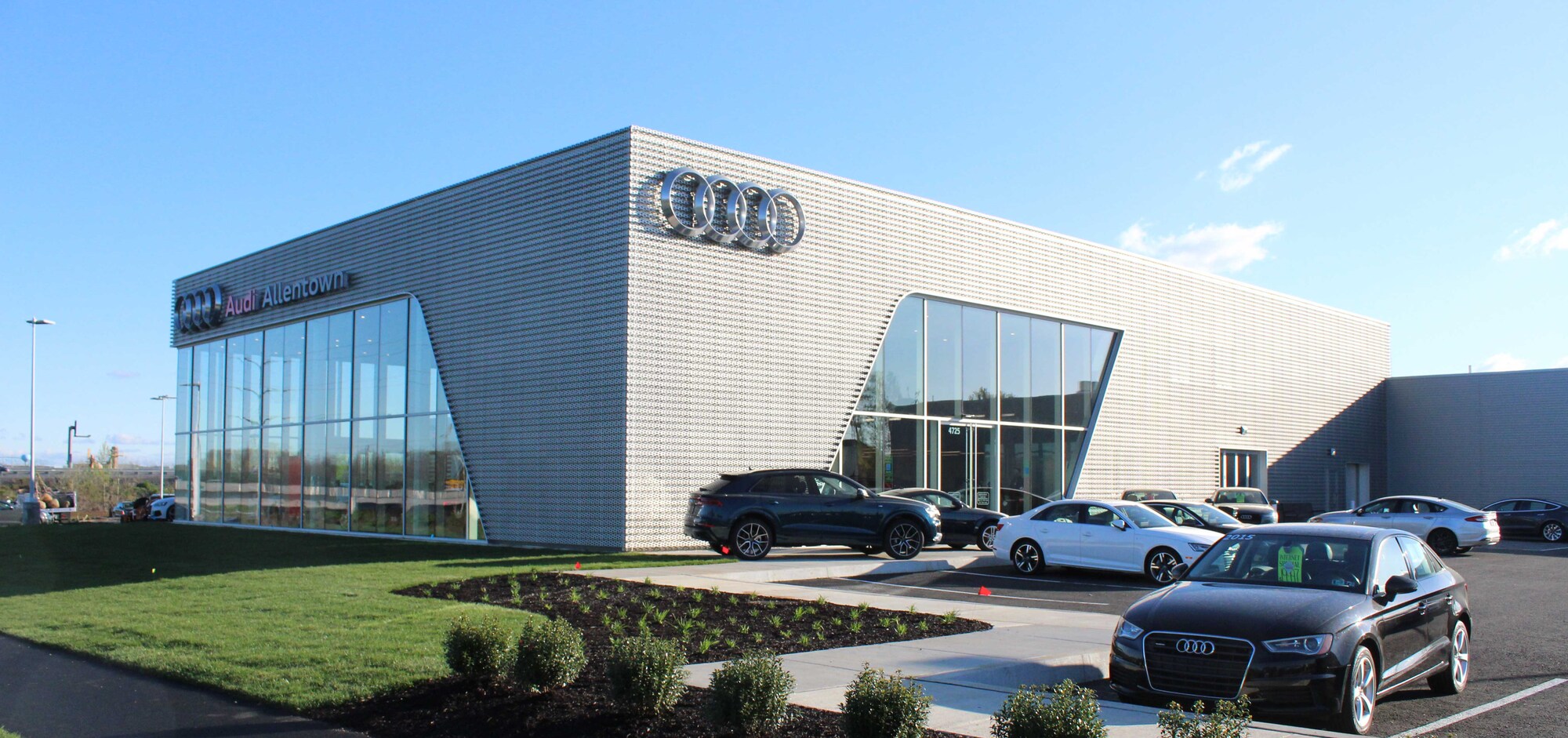 Here at Audi Allentown, we're here to help you find your perfect fit.
We welcome all customers throughout Pennsylvania and nearby New Jersey to Audi Allentown and we invite you to search for your next daily driver through our new or used inventories.

As part of the Ciocca family of dealerships, we have access to thousands of vehicles across Pennsylvania and New Jersey to fit your needs. And when you find the right one at any of our dealerships, we'll bring it in just for you.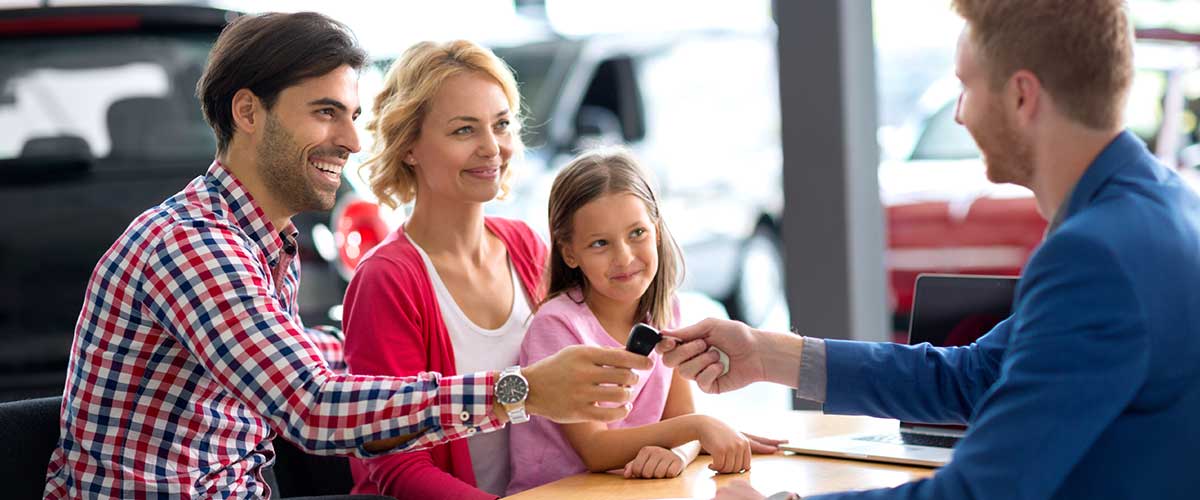 The Ciocca Promise
The Ciocca Promise emphasizes 100 percent total customer satisfaction and our team extends this promise to all our guests who purchase a new or used car from us. So, when you work with us, you can take advantage of more than our team's expertise. When you buy a new or used car from our dealership, you can benefit from discounts, bonuses, and other perks to help you make the most of your investment.
Our Valued Employees
Our staff are experts of the Audi brand, so you may use them as a resource if you have any questions related to our new and used cars. Whether you partner with our sales, financing, or service experts, you'll benefit from having our team of dedicated staff at your back.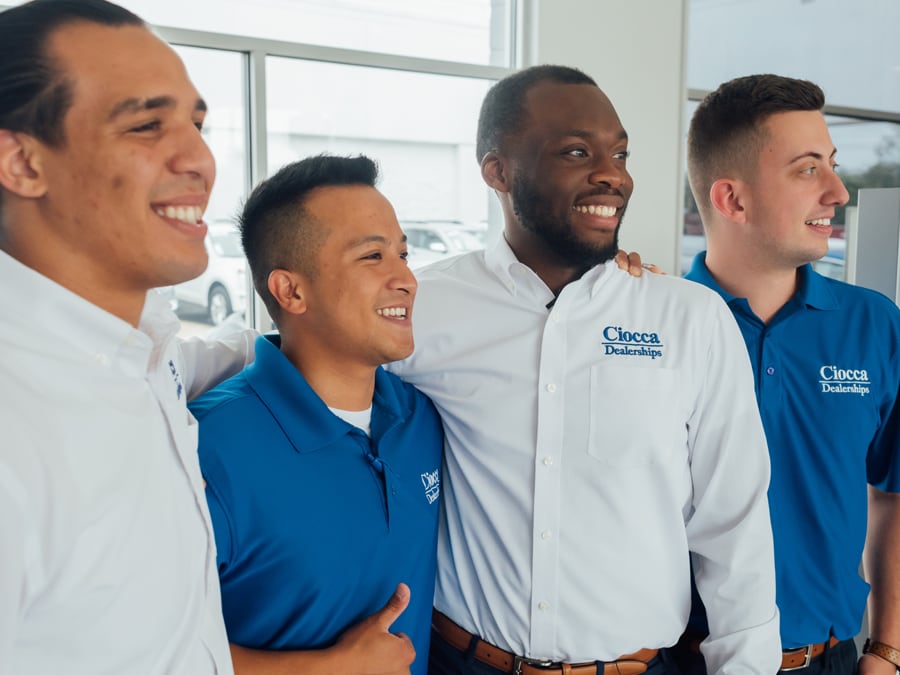 The Ciocca family of dealerships started in the 1970s near Philadelphia, when Gregg Ciocca began buying and selling cars from his family home in Warminster.
Over the next few years, Ciocca continued to grow his business buying and selling at used car lots he purchased, eventually leading to the purchase of a new car dealership in the early 1990s. In the decades since then, our dealership family has grown, and we're proud to have nearly 1,000 associates on our team.
Commitment to Community
Not only does our dealership staff put customer satisfaction first, we also strive to build a better community through our outreach programs. You may hear about the programs we sponsor or help out with, including our annual holiday Toys for Toys charity, which we co-sponsored this past year with the Marine Corps Reserve. Stay tuned for to see Audi Allentown and other Ciocca dealerships when we sponsor an event near your hometown!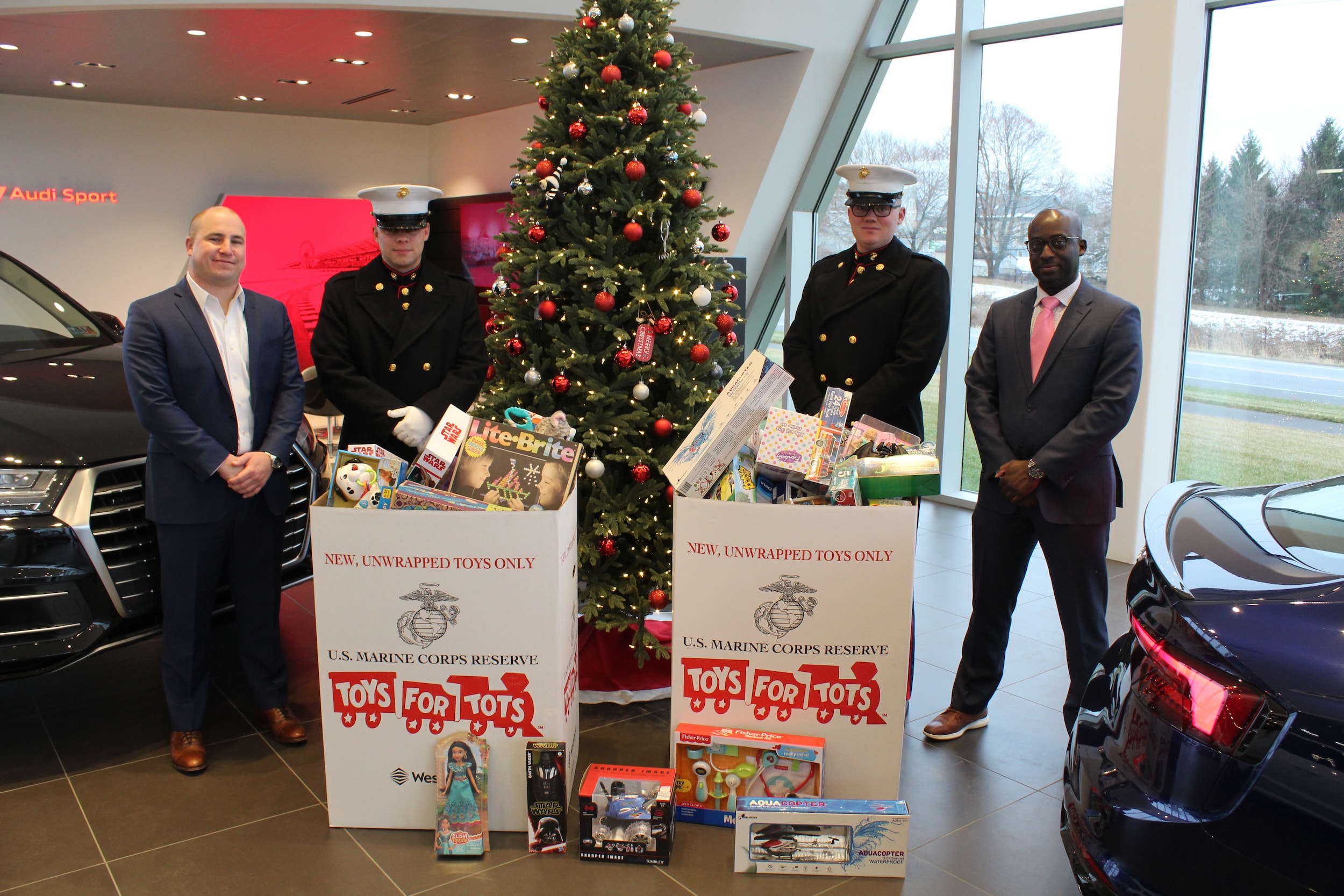 Audi Allentown collects for Toys For Tots
Audi Allentown again teamed up with the Marine Corps Reserve to collect new, unwrapped toys for children during the holiday season. Donation boxes at all dealerships were filled with toys by employees and customers and collected on Dec. 11 Bucks County Toys For Tots and Allentown Toys For Tots. Ciocca Dealerships is proud to continue this tradition of providing for children in need each holiday season.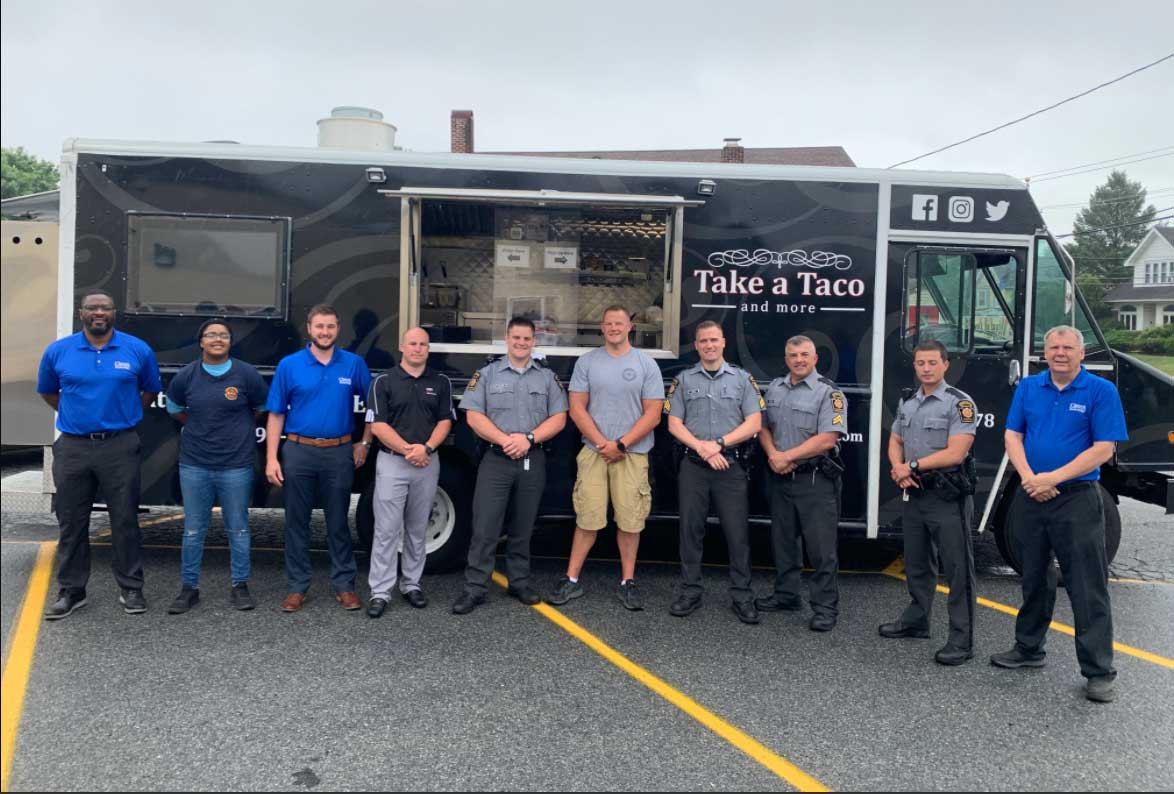 Ciocca provides lunch for first responders
On June 17 and 18, Ciocca provided lunch for first responders in the Lehigh Valley. Take-A-Taco food truck came to Cetronia Ambulance on June 17 and to Lower Macungie Fire Company on June 18. The food truck was paid for by the sale of the Charcoal Drive-In sign; Ciocca purchased the property in December and sold the historic sign in the spring. "We are very pleased to be able to use the proceeds of the sign to give back in the community," Ciocca CEO Gregg Ciocca said.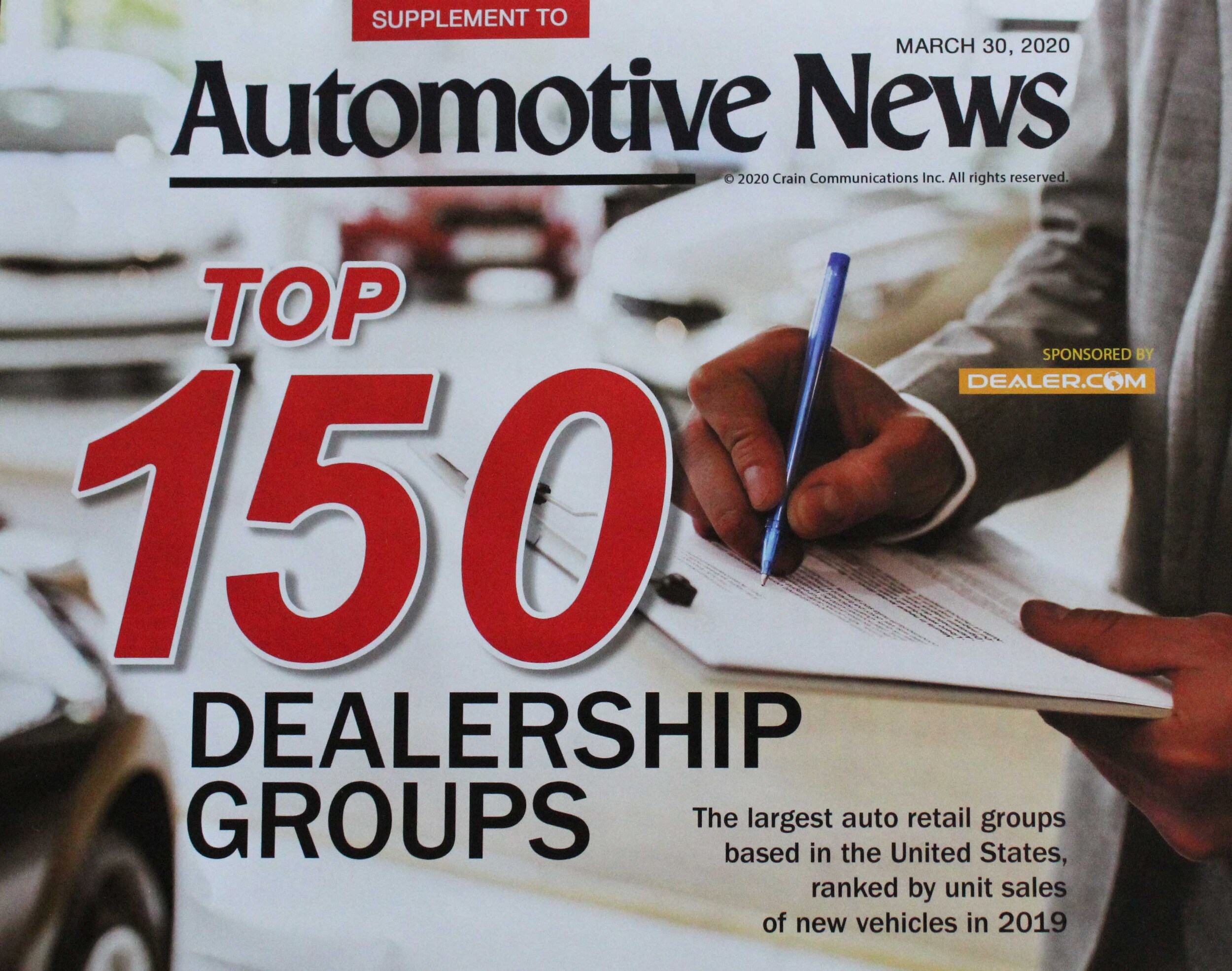 Ciocca climbs national dealer rankings
Ciocca Dealerships again climbed the annual Automotive News list of the top 150 dealer groups in the nation. Ciocca rose nine spots to No. 98 in the 2019 rankings, cracking the top 100 for the first time. The group saw unprecedented growth in 2019; the six new stores added was tied for the second-most in the nation. Ciocca added stores in Williamsport in March 2019 and State College in October. Ciocca Nissan of Quakertown opened in December 2019, but new car sales began in January. Ciocca also moved up the Automotive News rankings for used car dealers. In April, the group came in at No. 74 on the publication's top-100 used vehicle retailers in the nation, up 19 spots from 2018.
Audi Allentown

4725 Hamilton Blvd
Allentown, PA 18103